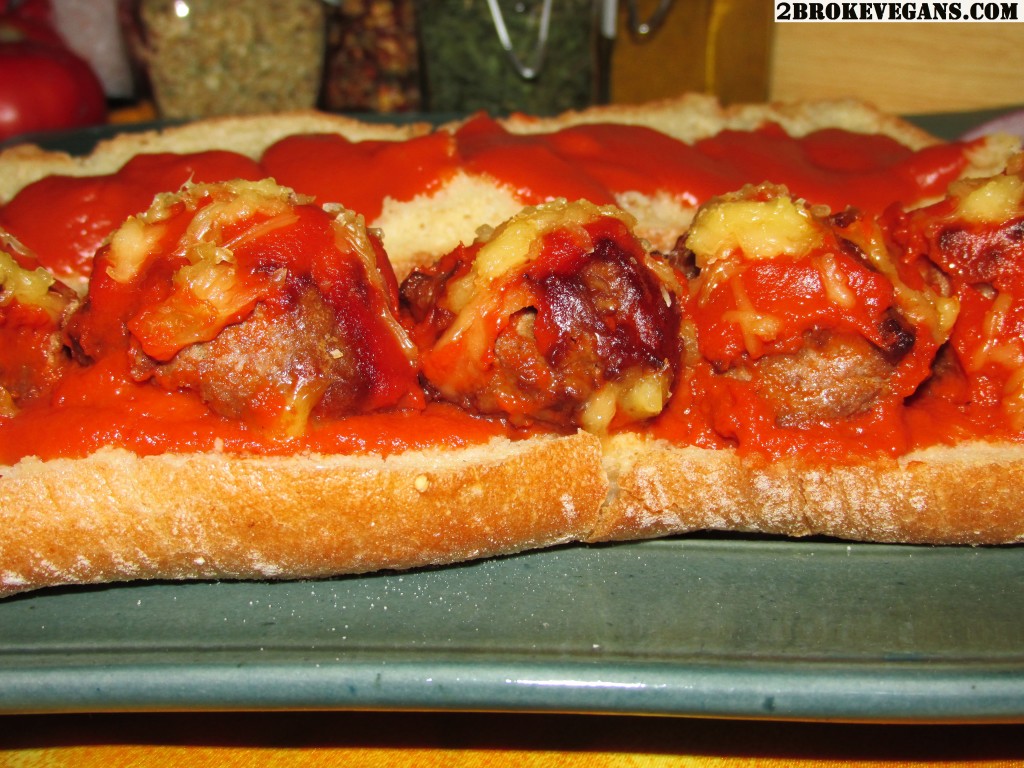 Before I was a vegan I used to love to eat the Subway meatball marinara sub. It was the inspiration behind making this vegan meatball marinara sub and I must say it was delicious! We used a Schnitzer's gluten free vegan bread from Botanica Bio-market (we have noticed Bamboo Vegan carries Schnitzer's bread in Athens as well) as the bread for this sub. You could always make our simple gluten free vegan bread (click here for recipe) as well. Other than that, here is what else you will need to prepare to make this sandwich yourself: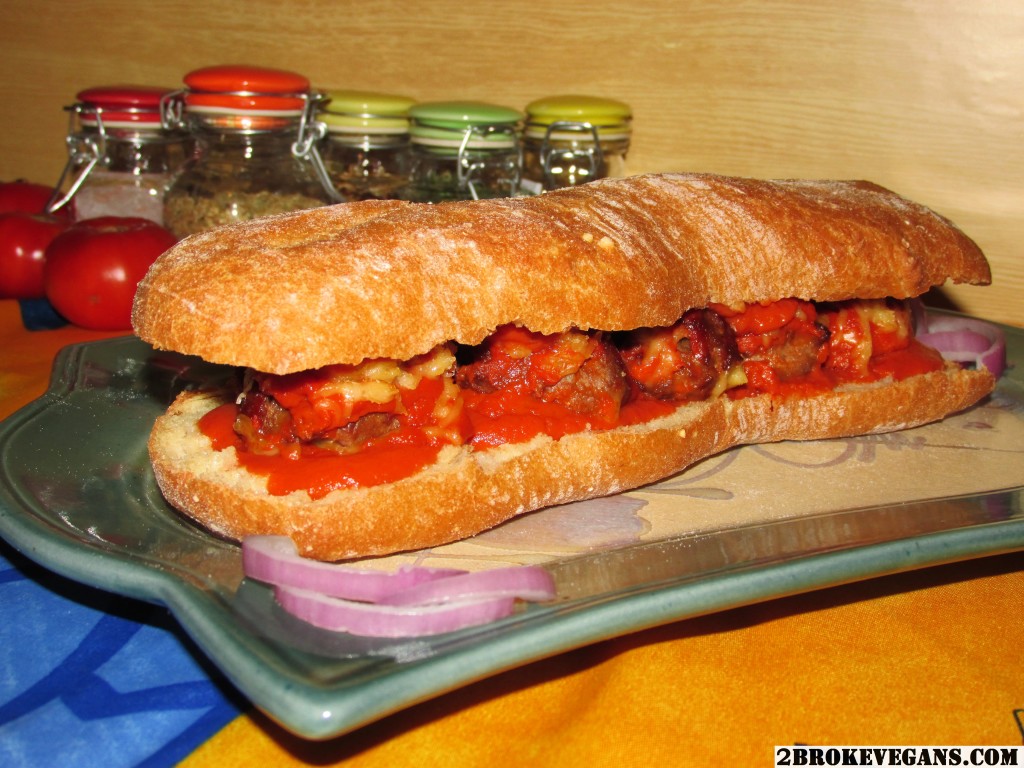 Vegan ground beef (click here for recipe)
Marinara sauce (click here for recipe)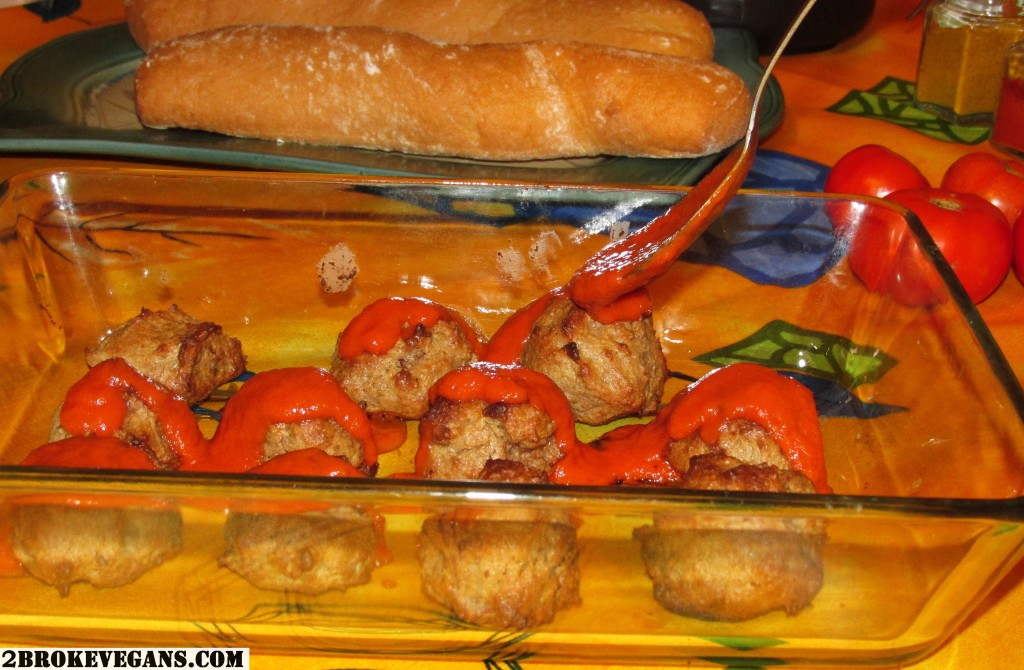 Pre-heat the oven to 180° Celsius (356° F). You will want to roll the vegan ground beef into meatballs and place them in a lightly oiled pan. Make them as big as you would like. Once you have made all the meatballs place the pan into the oven for 20 minutes. The walnut meatballs should be staying together nicely at this point. Remove the pan from the oven and pour some of the marinara sauce over them, enough to cover all of the vegan meatballs. Finally, sprinkle some shredded or grated vegan cheese over the marinara sauce on top of the vegan meatballs. Place pan back in the oven for 5 minutes. Remove from the oven and spread some of the leftover marinara sauce on each side of the bread. Place as many vegan meatballs as you would like into the sub or sandwich. These meatballs are delicious on their own too if you do not want to make a sandwich!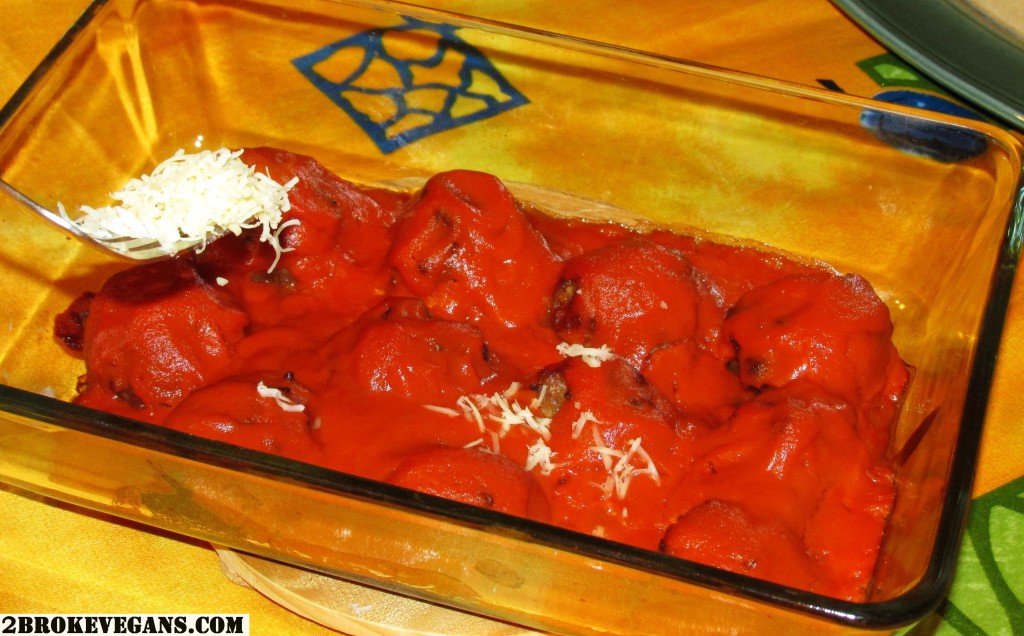 Copyright protected by Digiprove © 2014